STWST Infolab Videoclub: DIGITAL PHYSICS
servus Clubraum / 48 Hours Continuous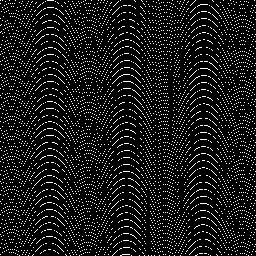 Take a drink, relax and relax! Infolab is proud to present: "op kino" - its not our real world. 38 films, non stop in 2×24 hours. In this cinema you can have a drink and watch 24 hours nonstop documentations about information technology, quantum therory and digital physics. Let's break the natural laws.


The Infolab of Stadtwerkstatt works in theory and practical projects close to scientific knowledge. The "Stadtwerkstatt" has encountered the concept of digital physics within the framework of these researches. Through the information theory of Claude Shannon the information technology is in a deterministic world view. On the other hand, in quantum theory the question is asked whether the moon is there when no one is looking. Natural laws as a compromise of individuals. Everything unites the question of the purpose of information in evolution. Was the information before evolution or vice versa? The Videoclub of the Infolabs tries to convey these topics with a compiled Youtube-Videoprogramm and to throw a completely new view on our future. And it was and always is the creativity of the artists, who through their outward perspectives could offer new perspectives on our society.
Full Program: http://informationlaboratory.org/infolab_videoclub.html


Franz Xaver
International exhibitions in the context of media art (Kunsthalle Bonn, Triennale Milano, Venice Biennale). Construction of hack and fablabs such as silverserver, Funkfeuer, ViVi u Metalab and Medienkunstlabor. Teaching activities in Vienna and Graz, among others. Information theory and electronics. Since 2008 in Stadtwerkstadt Linz (Topics: Infolab, Currencies and DoNAUtics)